Successful Practice Transitions
Closed Transaction Volume
Collective Industry Experience
Ziegler Practice Transitions – Orthodontic Practice Appraisals and Transition Consulting
Ziegler Practice Transitions, Ltd. is a dental practice transition consulting firm that specializes in Orthodontic Practice Transitions. We offer custom solutions to aid both the Buyer and Seller throughout every step of the practice transition process. From Practice Valuation & Appraisal (including tax allocation), through the negotiation process to Final Execution Documents, our firm focuses on the overall transition to offer all parties a fair transition plan.

Orthodontic Practice Valuation & Appraisals
Need to determine a true valuation of your Orthodontic or Dental practice? We perform formal Practice Appraisals of professional practices to determine the Fair Market Value and Tax Allocation of the Purchase Price. Our unique role as a consultant enables us to create a detailed transition plan that is fair to both parties and that is supported by the cash flow of the practice.
---

Practice Transition Consulting
Whether selling your general Dentistry practice, or a specialty such as Orthodontics, we work with attorneys to negotiate and draft all of the necessary documents for Associateships, Partnerships and the various types of Practice Acquisitions in all fifty (50) states. Our unique perspective and overall approach to practice transitions are founded upon the principals of fairness and cooperation. Quality, practicality and affordability are our guidelines.
The Industry Leader in Orthodontic Practice Appraisals and Transition Consulting
Ziegler Practice Transitions, Ltd. is a dental practice transition consulting firm that specializes in Practice Valuations and Orthodontic Practice Transitions. Our firm focuses on the overall transition from beginning to end and we custom tailor each transition to fit the specific needs surrounding each unique situation. Our services cover the complete transition process from Practice Appraisal including Tax Allocation, through the negotiation process to Final Execution Documents for every possible type of transition: Associateships, Partnerships, Complete Practice Acquisitions and Fractional Practice Acquisitions. For all of our services we have predetermined, set fees (with the exception of Buyer Representation cases), which allow you to know exactly what you are going to spend prior to any commitment being made.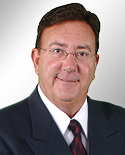 Real Experience in Orthodontics… Not Just Talk
Thomas F. Ziegler, DDS, MS, JD has decades of experience running his own Orthodontic Practice. He has delivered the Practice Transition program at several AAO Annual Sessions, as well as various state associations, component society meetings and orthodontic study clubs throughout the US. From 1997-2012, both Thomas F. Ziegler and Steven M. Ziegler presented a comprehensive Practice Transition seminar to orthodontic residents and recent graduates through 3M Unitek's Bottom Line University Program. We attend the AAO Annual Session and GORP meetings and continue that tradition of educating the orthodontic community through a series of webinars available to orthodontic residents, recent graduates and practicing orthodontists.
Frequently Asked Questions
There are two types of sales (100% Sales and Fractional Sales) and they each have different reasons for occurring as well as a different set of ideal conditions under which they occur.

When selling 100% of the practice, the Seller is ready to stop practicing in the near-future (0-2 years) and retire. The best time to sell 100% of the practice is after the Seller has mentally committed to retirement, but before the practice has slowed production. Once you have made the decision that you're ready to step away from your practice, it's time to start the process of selling 100%, starting with obtaining the practice appraisal.

The reason for selling a fractional interest in the practice is either because the practice has grown so large that it needs an additional doctor or the Seller wants to retire within the next 5-7 years, but has a Buyer in mind now. Fractional sales require the practice to be of a minimum size ($1.5m+) and the larger the practice is, the less likely it will be that a Buyer can afford to purchase 100% in a single transaction, therefore, the only way to sell would be to sell fractionally over time.
The single biggest killer of practice value is a reduction in production. It is common for orthodontists to begin to take more time off as retirement draws near. The result is a drop in income, a drop in patient starts, possibly less money and effort is put into marketing. This can continue for years before the orthodontist finally commits to retirement, but by then the damage is done.

The way to maximize the value of your practice is to have a clear vision as you approach retirement age and before you start acting on that desire to take more time off, formulate a transition plan that starts now and ends with retirement. Do not wait for production to fall and neglect to take root, think about when you would be ready to walk away and plan a path forward that includes running the practice at full strength through the sale.
There are many financial documents and internal reports we will need to appraise the practice, which is the first step in any transition. Make sure you have clean and thorough Profit & Loss Statements for the previous 2 years and year-to-date. Make sure your Aging Reports are current, accurate and don't contain old patient data that is uncollectible. Prepare a list of all the patients who are paid in full, but who have some treatment remaining and estimate how long it will take to complete their treatment.

Lastly, prepare good inventories of Dental Equipment, Office Furniture & Equipment, Dental Supplies & Instruments and Office Supplies. The furniture and equipment inventories should include their approximate age and value (please note whether the value given is a current estimate or the original purchase price – either are acceptable).
The decision to sell to another orthodontist or to a DSO is personal and nuanced. However, in general, private sales to fellow orthodontists result in a cleaner transition from practice into retirement, more total value across the entire transition and are better for the orthodontic industry.

DSOs typically require the Seller to work as an employee for several years after the sale and for a salary that is considerably less than what the orthodontist made as the owner. The effect of that reduced salary is that the Seller essentially gives his/her practice away. If you sell your practice for $1m, but then have to work for 3 years at a salary that is $200k less than you made as an owner, you are losing $600k over those 3 years, plus the difference in value from the practice at the time of sale vs. 3 years later. Instead of selling your practice for $1m, you sold it for less than $400k!
Ziegler Practice Transitions was founded by orthodontists for orthodontists. We have extensive experience in the practice of orthodontics, as well as orthodontic practice transitions. We prefer to work with both the Buyer and Seller to quickly identify their individual goals and together, design a transition plan that best accomplishes those goals. Starting from a fair and neutral position, we then educate the parties as to the effects and consequences of their suggested modifications so that they can make informed decisions for themselves, rather than taking blind advice from an advisor. The result is both parties fully understanding all aspects of the transition that they helped create.

Whether you need help with an Orthodontic Practice Appraisals or or one for General Dentistry – including for Associateships, 100% Sales or Fractional Sales — we are ready to guide you through the process and assist you in accomplishing your goals.