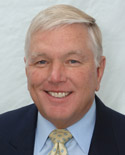 Terry A. Sellke, DDS, MS opened his orthodontic specialty practice in 1974. He and his partner (Donald J. Reily, DDS, MS) have been in private practice in northern Illinois since that time with offices in Antioch, Grayslake, and Wonder Lake, Illinois. They continue to run a highly efficient, patient-centered practice. Drs. Sellke & Reily relentlessly look at the practice with an eye toward maximizing productivity and applying basic business principles that allow them to treat patients to exceptional results in shorter appointments, fewer appointments and fewer months in treatment while still running on time-every moment of every day in a stress free environment.
Terry began teaching orthodontics and business principles at the University of Illinois at Chicago in 1970. He retired as a clinical professor, master clinician, co-clinic director, and master's thesis advisor at UIC in 2006. Terry continues to teach practice management (The Bottom Line® program) and clinical orthodontics to orthodontists and their staff globally.
Terry A. Sellke, DDS, MS established The Bottom Line® to provide private practice orthodontists with an educational forum that combines clinical, practice management, and fundamental business concepts. Doctors are given the tools and techniques to help them achieve and exceed their goals in practice quality and efficiency, while maximizing profitability and enjoyment. The principles, strategies, and tools shared in The Bottom Line® programs have been developed over thirty (30) years of real-world experience and are constantly adapted to meet today's changing orthodontic landscape.
Whether you're a doctor just out of school in need of guidance or you're so busy with your practice that you are fighting burnout, The Bottom Line® programs can help you make a positive impact on your practice.